The wonderful story of Bellefontaine Switzerland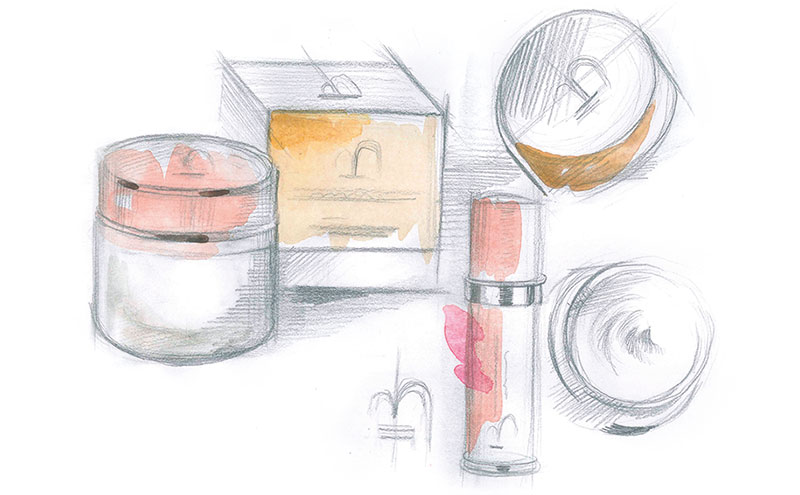 ---
Once upon a time, there was Peter Yip, the founder of Bellefontaine, a great esthete from an important Hong Kong family.
He had been surrounded by art since early childhood, and became familiar with the beauty of women while admiring his father's paintaing, Mr. Ping-Sum Yip. Their perfect harmony made him dream about eternal youth. He then took an interest in cosmetology.
Peter Yip had been living in Switzerland for more than forty years, and had won renown in the cosmetics world by establishing prestigious Swiss brands all over the continent of Asia. Passionately intrigued by the thousand-year old properties of traditional Chinese plants and fascinated by the wealth of flora that surrounded him in Switzerland, he was driven by a holistic notion, a global, total approach to beauty and youth.

"If only we could create the antidote to skin aging," he often thought. "A synergetic bridge between science and nature... We would call it Bellefontaine, the spring left unaffected by time."

And like a true visionary, he put his mind to the issue, endeavoring to conquer the anti-aging Holy Grail, by combining the most precious plants and their rarest essences.
He made a huge investment in Swiss high-tech laboratories and undertook long and ultra-sophisticated research programs before finally achieving the success he wanted. This was what gave rise to EDELGEN® complex, an exceptional antioxidant and soothing formula that is contained in all Bellefontaine cosmetics.